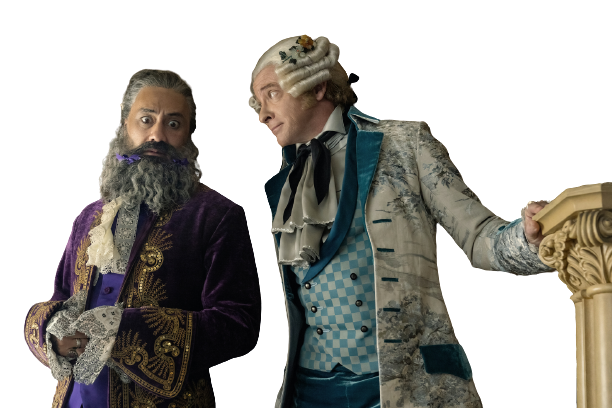 Sir Godfrey Thornrose. And this is ...
Jeff. The Accountant.
A mismatched set of handmade earrings based on the outfits Edward "Blackbeard" Teach and Stede Bonnet wear during the fancy dress party in episode five of Our Flag Means Death. One earring—Edward—has gold ear wire with a faceted translucent red bead, and purple flower blossom beads with gold accents. The other earring—Stede—has silver ear wire with a faceted opaque blue bead, and a pearlescent and transparent glass bead with teal and gold and silver accents. The earrings are assembled using both silver and golden wire wrapped around beads.

This is a one-of-a-kind set. It celebrates new relationships, being loved as you are, and encouraging a journey of mutual learning and self-discovery.
Stede/"Godfrey"
length: 1.5 inches
drop length: 2.5 in
Edward/"Jeff"
length: 1.25 in
drop length: 2.25 in
width: 0.25 in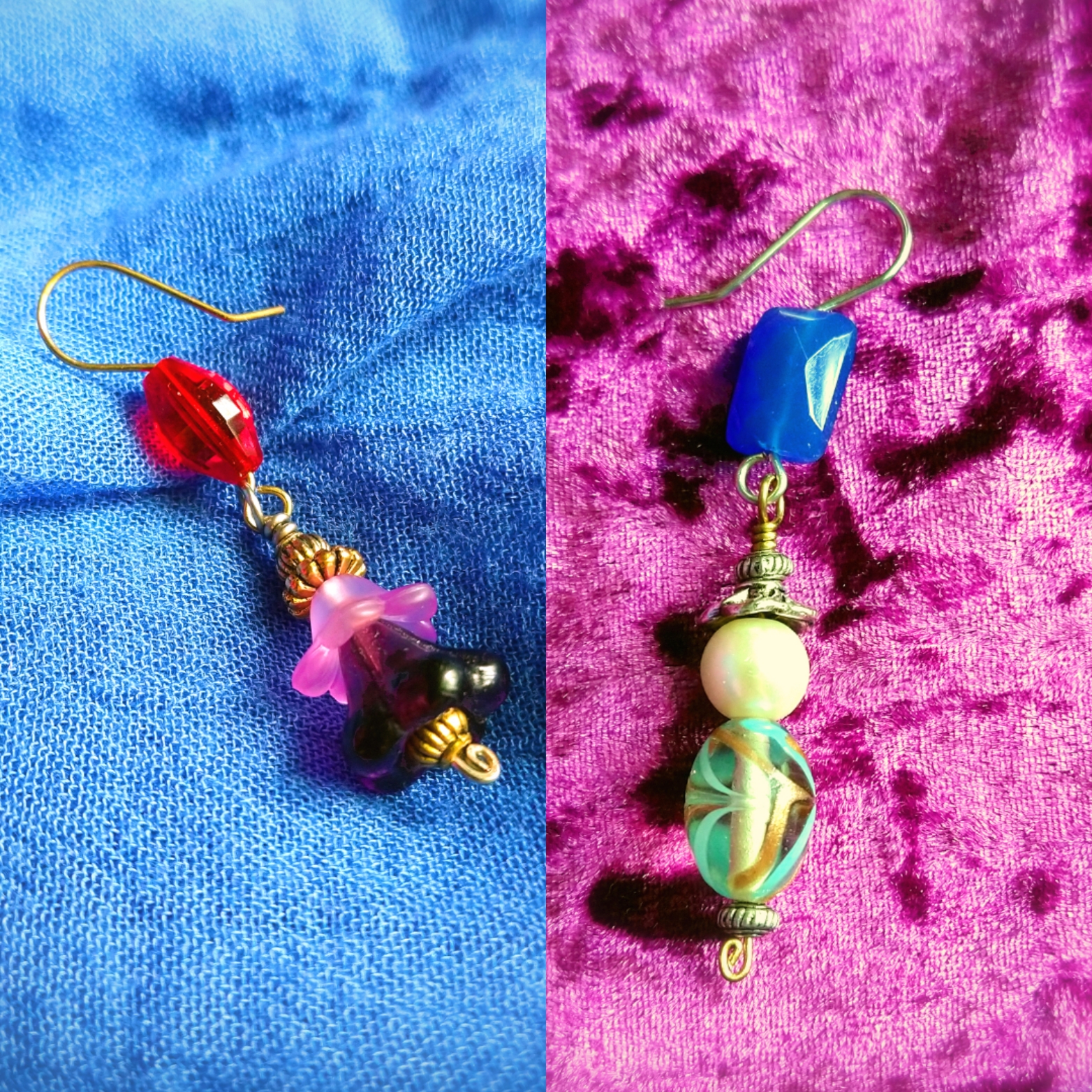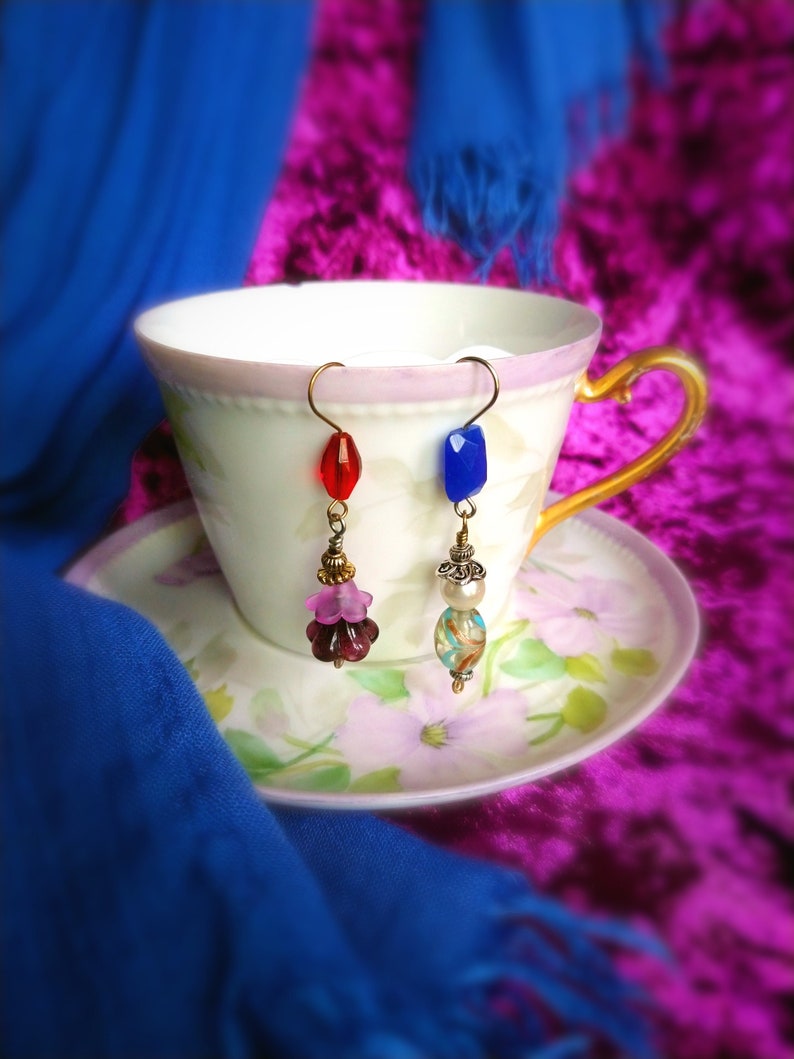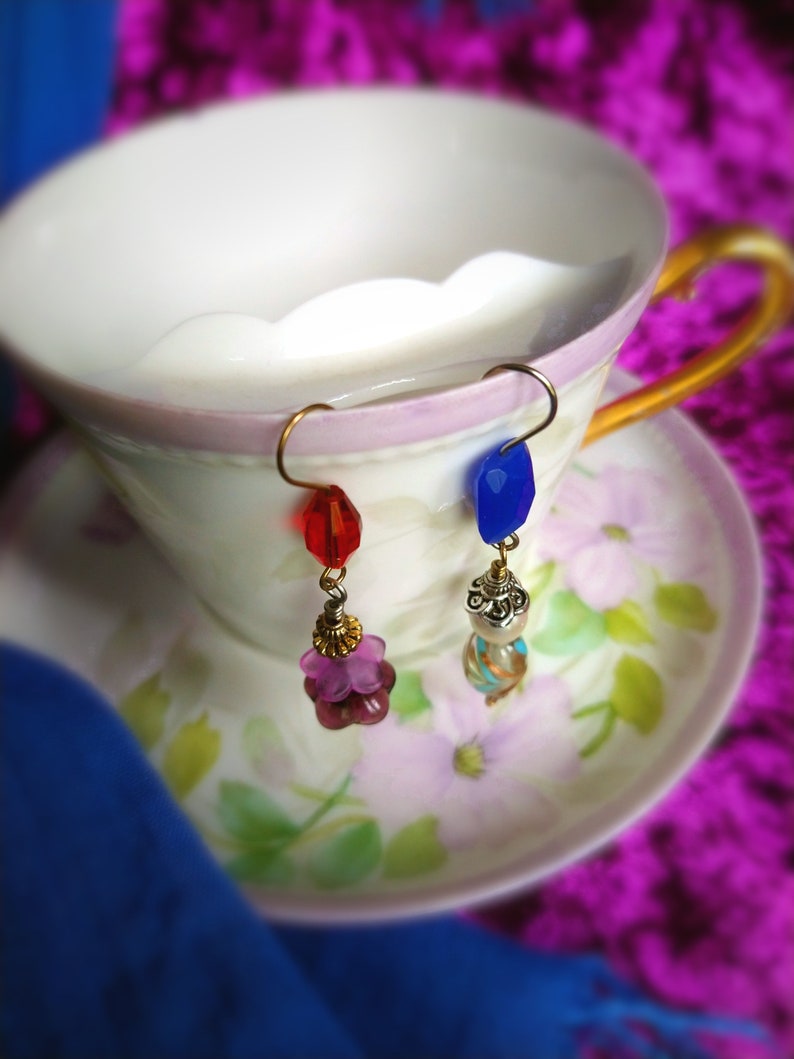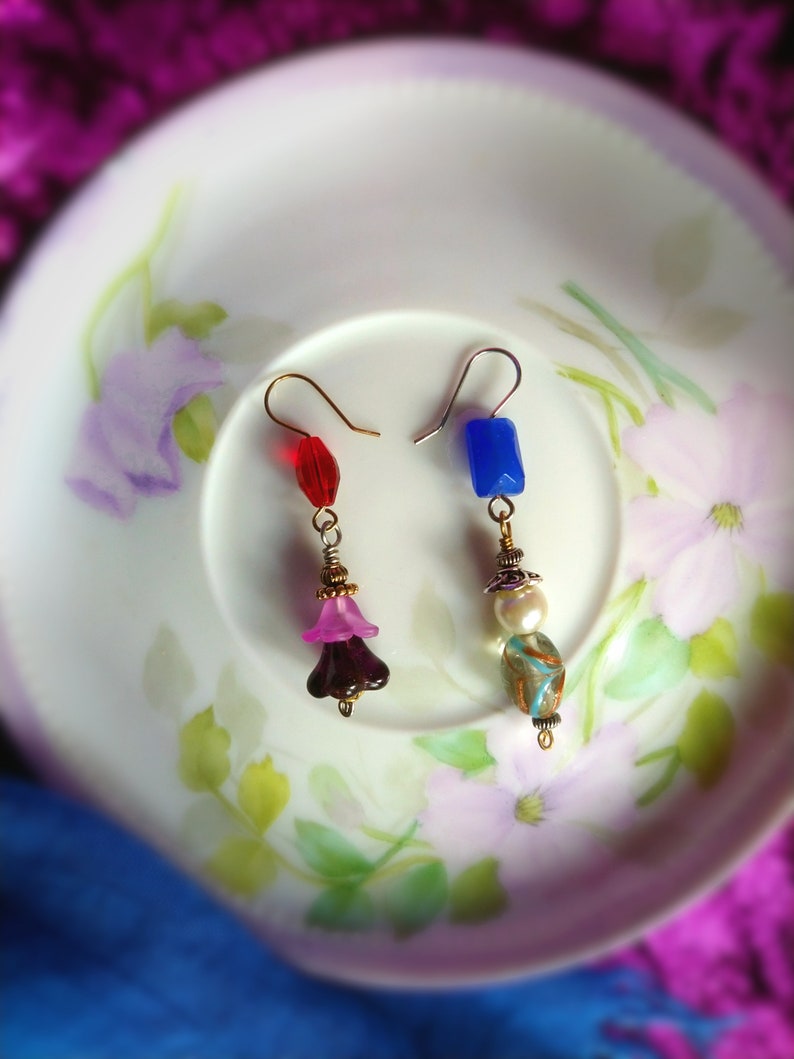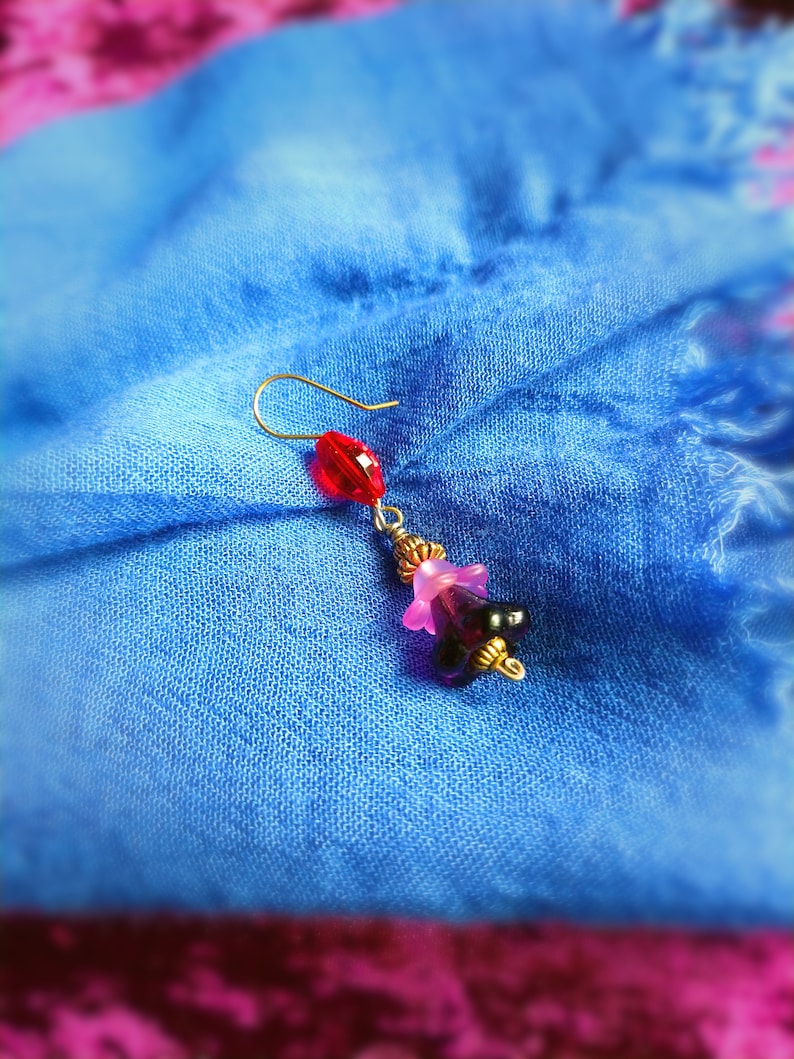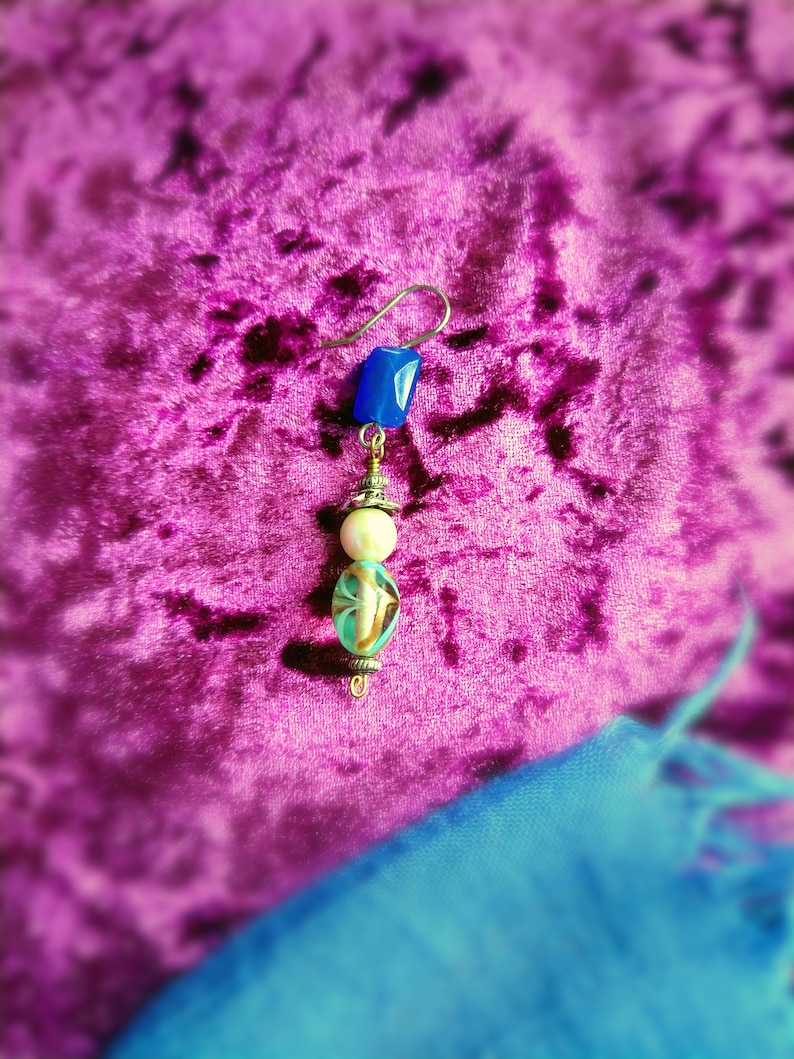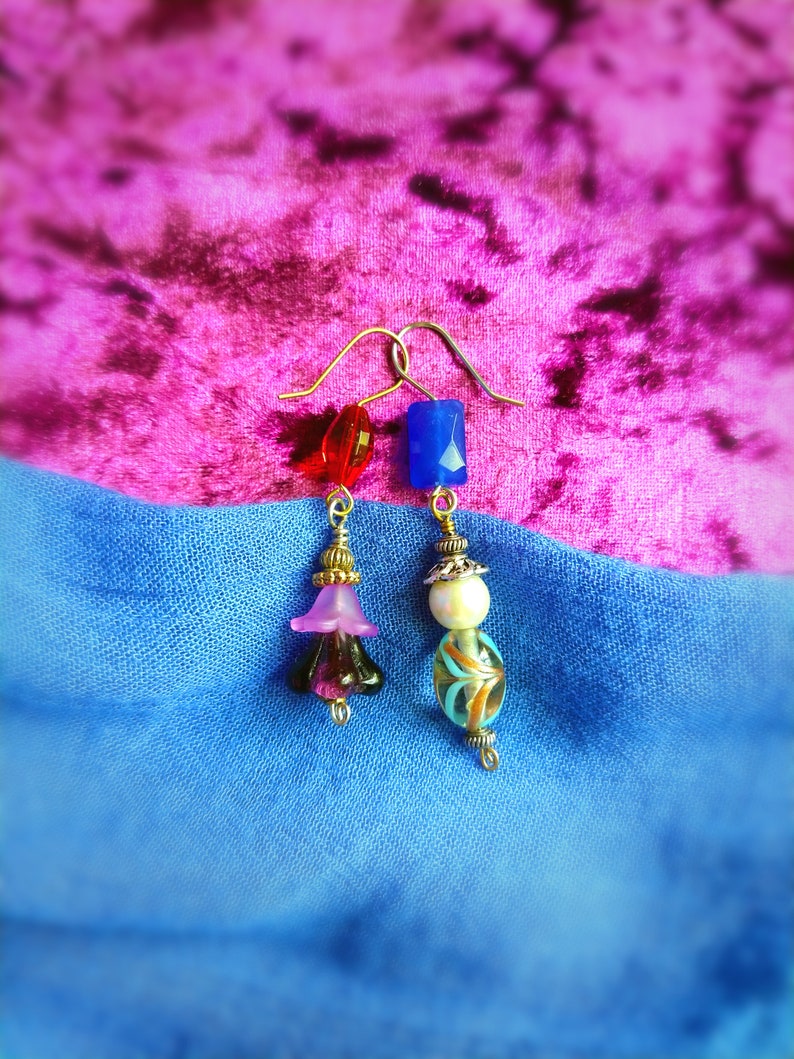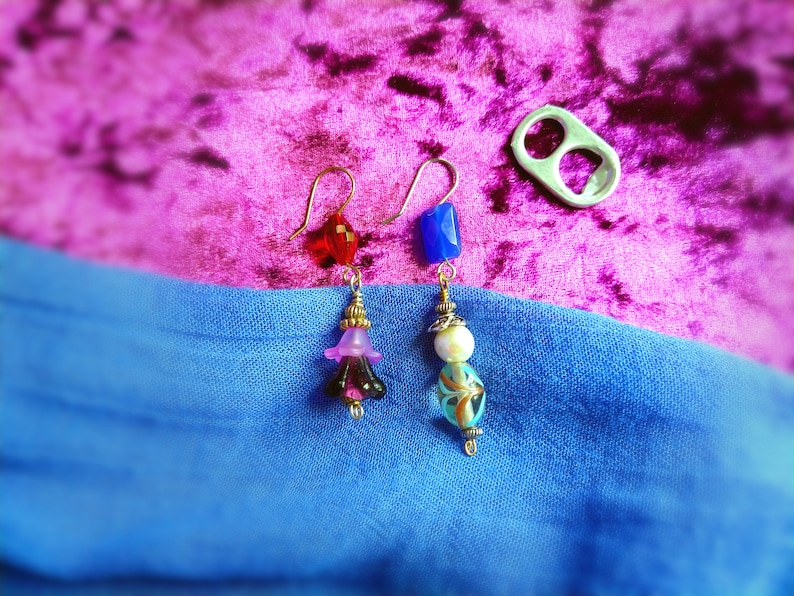 ---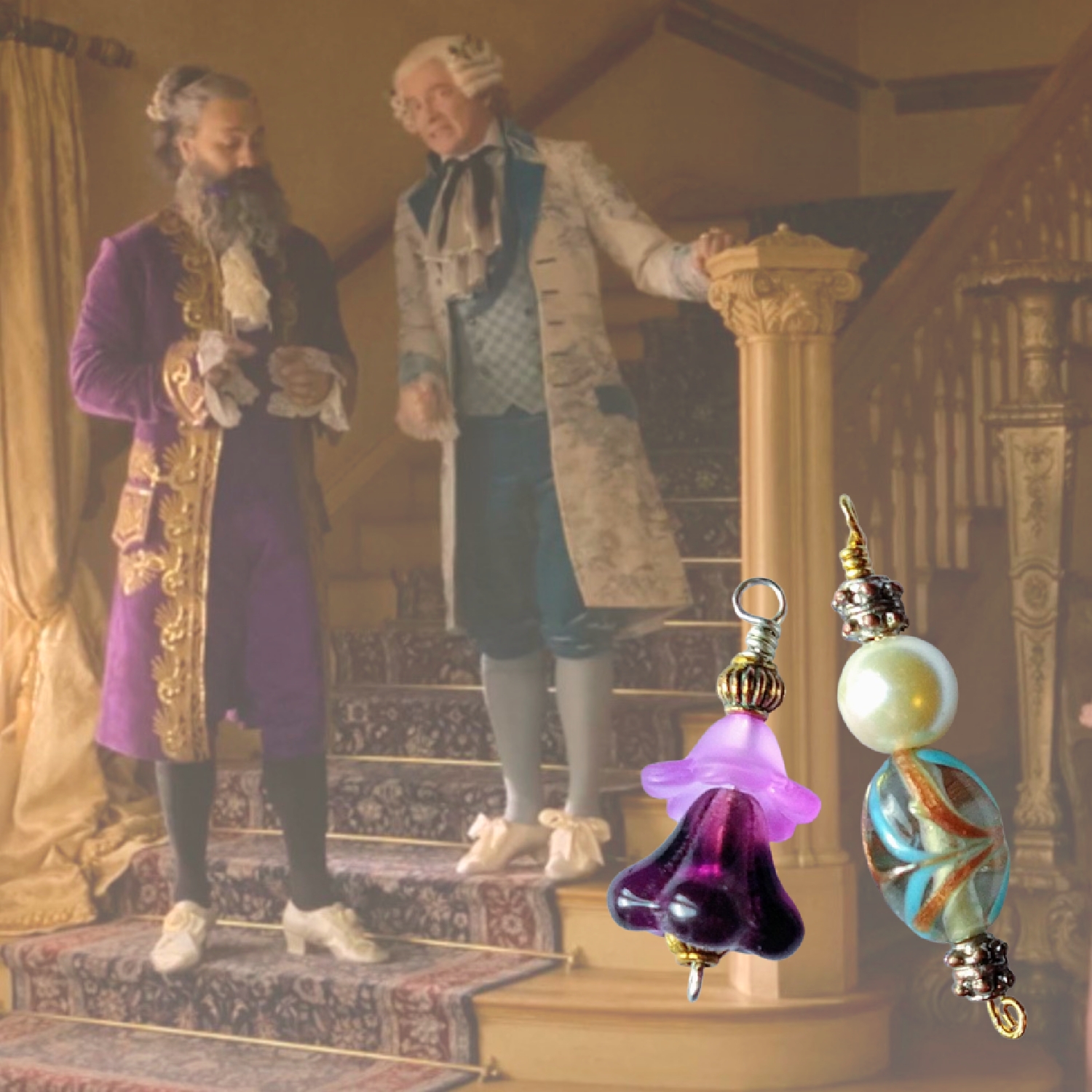 The first draft of these earrings was the result of a lazy day of bead-wrapping. After practicing making clean loops over and over and over, and browsing the rest of my bead collection, I wanted to bring them together with some more details. I watched many-a YouTube tutorials on how to make things look nice and neat and I think you can really see the improvement in the final product. Initially I was enjoying the "rustic" nature of my haphazard looping techniques, but I decided I really wanted to try and make things look tight like the way my favorite jewelry crafters did.
Here's a few of the videos that helped me really nail it:
---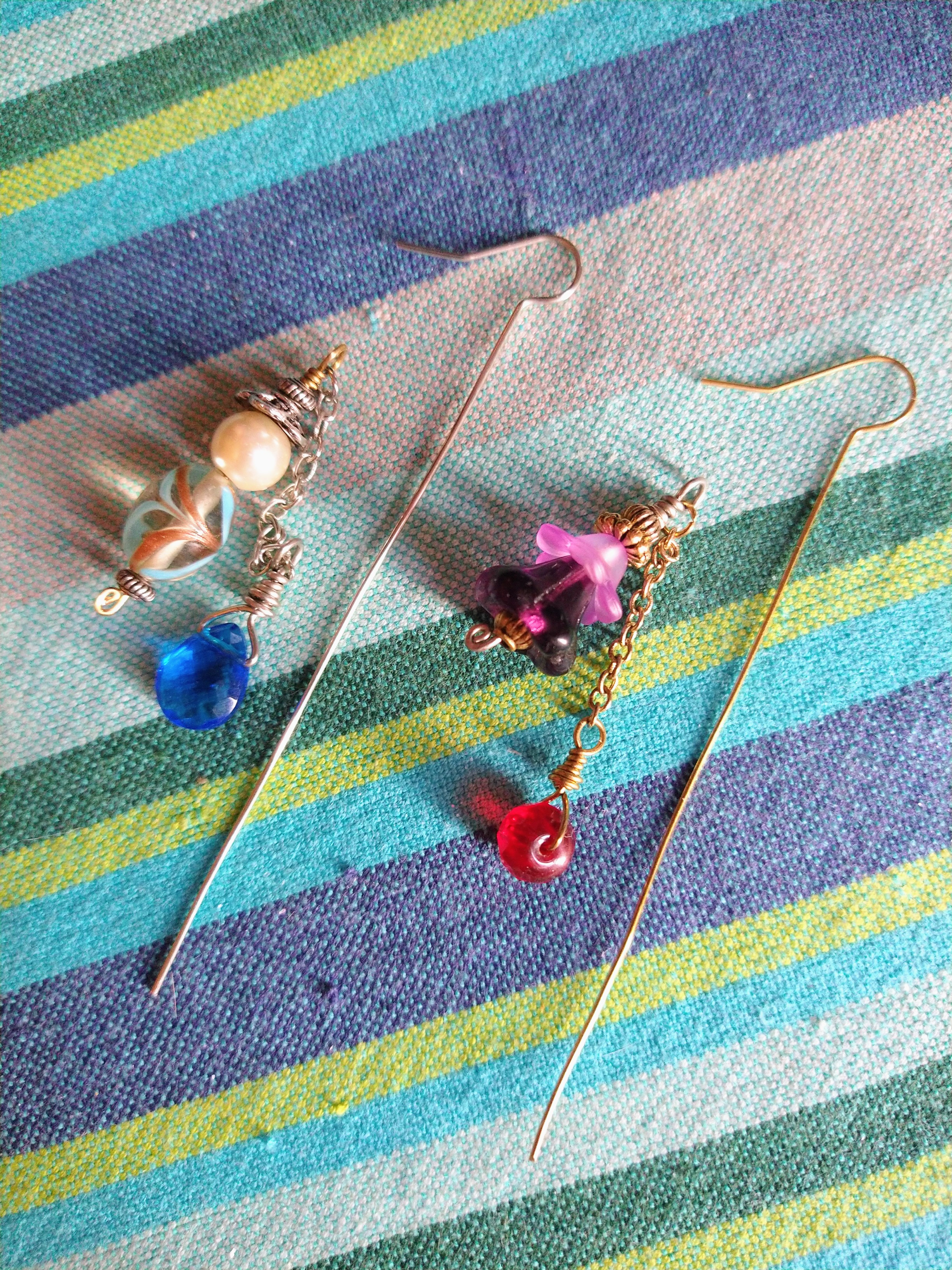 The SECOND draft of these earrings was ambitious, for sure, but ultimately I thought the dangling bead added too much weight for comfort, and too much bulk to the design; caused the whole earring to hang at an awkward angle and wasn't worth the trouble.

I really wanted a red accent bead for Edward's outfit since his red silk is such a pivotal part of the episode (and his outfit at the conclusion), so of course Stede needed one too in an appropriate color. I settled on threading them right on the earring wires which I made myself by hand in complimentary colors.