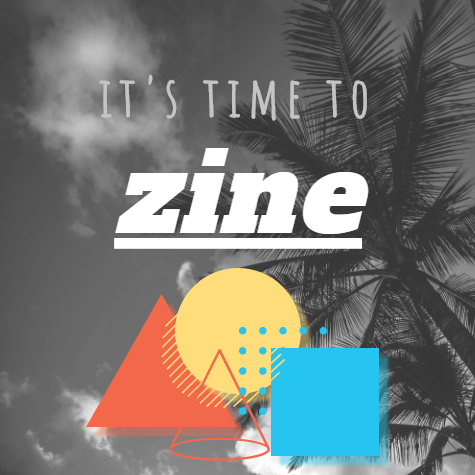 :¬)
hey what's up, did you find a lil book tucked-away somewhere? did a lady hand you some paper which you browsed to find a website??*
anyways congratulations on not putting it right into the recycling bin thank you very much

you have a zine. in fact, you have my zine!

wow!!
*or you just followed a link on my site / the world wide web, who can say
what's a zine?
well...
all that to say:
zines are what you make them, friends
information tucked-up in a neat little parcel, ready to share & distribute

i've found zines to be a fun way to feature my artwork, ideas, designs, thoughts, feeeelings, and so on! a wise & playful professor in our art education program demonstrated how a certain level of constraint - like a template - can be just what one needs to get creativity flowing; fussy fussters like me thrive on structure ysee... heh.. PLUS there's something especially fulfilling about having a little book you made to show-off n hand-out : @ )
or hide around town > : 3

---

---

---

you can make a zine!
from one (1) sheet of printer paper

>> follow these infostructions <<
>> to create your own zine from scratch <<
what's the buzz about zine-making?

---

---

---

zines by A.B.(ee)
(that's me)
>> follow this guide <<
>> to fold a zine <<
>> follow this guide <<
>> to fold a zine <<
>> follow this guide <<
>> to fold a zine <<
>> follow this guide <<
>> to fold a zine <<

---

---

---

got some zine content/resources you'd like to feature here? zap the deets over to ALexiBeeShop@gmail.com