The Toycore accessory collection is up for sale in my Etsy shop!
This collection has thirteen handmade, one-of-a-kind earrings and necklaces. Most of them you may recognize as they were made last year, with two BRAND NEW items: clear glitter Rexlace dangle hoop earrings, and rainbow loop Rexlace twist earrings.

I was fortunate enough to work with some very glamorous and famous models for this collection, who you may recognize from their prolific work with other designers. I am very honored they penciled me into their busy schedules.
I've adjusted the pricing and hope you find it to be reasonable for being so unique and lovingly handmade by lil old me:
Paracord necklaces $10.50
Rexlace earrings $9
tassel charm earrings $7.50
---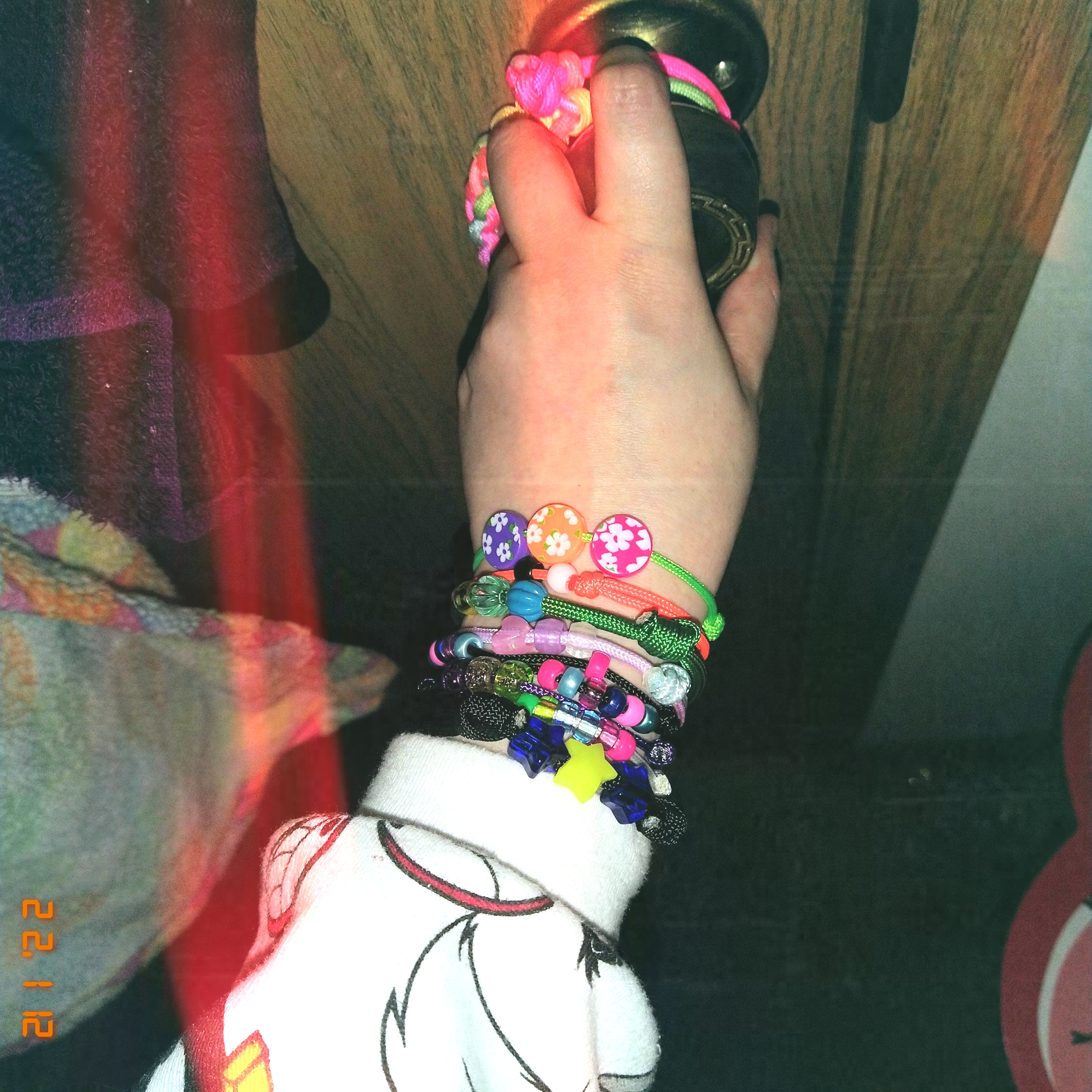 * ALSO *
Every order comes with a free bracelet, chosen by me at random, from an assortment made using up-cycled nylon Paracord scraps and plastic pony beads. Cool beans! :-)