❝
---
So, I reckon what makes Ed happy is ...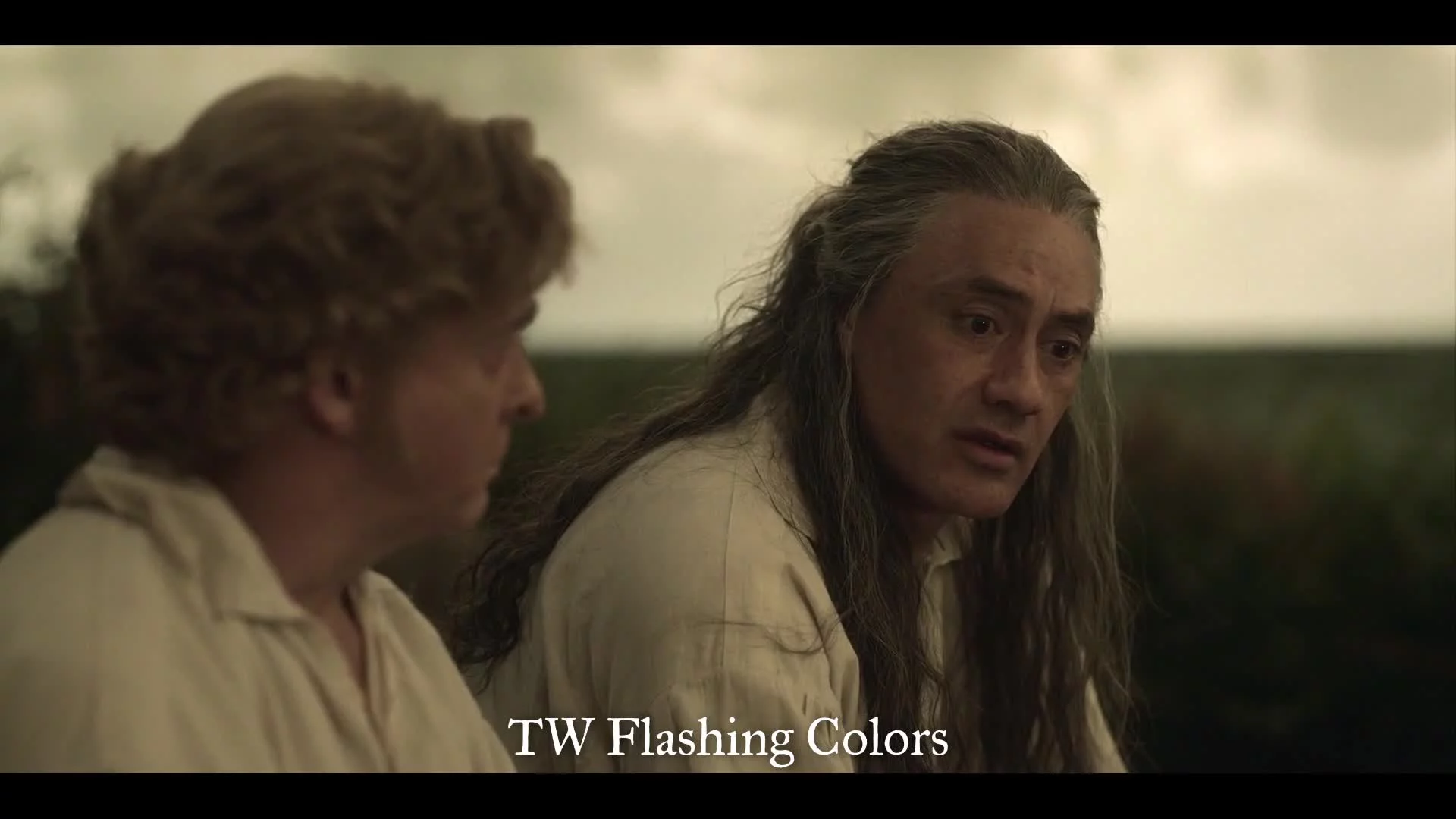 ... you.
When I originally signed-up during the interest check to be put on the email list for this project, I really had no idea if I was going to participate? Like actually make something. I imagined this as a really daunting task that was only for like serious fandom artists; the established names making the beautiful fan art day in and day out, y'know. I just wasn't sure if, creatively, I belonged.

What I did know was that I so absolutely wanted to try. If I could make a piece that spoke to my skills and aesthetic ... to just make a single frame? I can do that. I've got so many tools and media at my disposal.

And then. Finding out that there are literally hundreds of other artists from all around the world bringing their own style and flair? That's me! I'm them. We're making something beautiful from our different parts, not trying to make a perfect recreation. Or else why even do this at all?

I joined a Discord for the project, wanting to say hello to my fellow collaborators and maybe even get some inspiration, and watched as artists began posting works-in-progress: digital art, colored pencil, charcoal, stippling, paintings, fused beads, embroidery, felt art, collage ... and the styles! realism, cartoons, Art Nouveau, Stede & Ed as puppets, pop art, Shrek ogres (TWO SEPARATE ARTISTS, GOD BLESS), and so on, and so on ... recognizing some fan artists' styles that I follow was such a blessing. Oh, them! I know them! I'm in this with them!

Beyond the video culmination, it brings me immense joy knowing that there are 310 whole pieces of art out in the world now celebrating Stede Bonnet and Edward Teach's first kiss. Some are even being sold as prints that you can find through the artist credits. Show them some love!
☙ ♡ ❧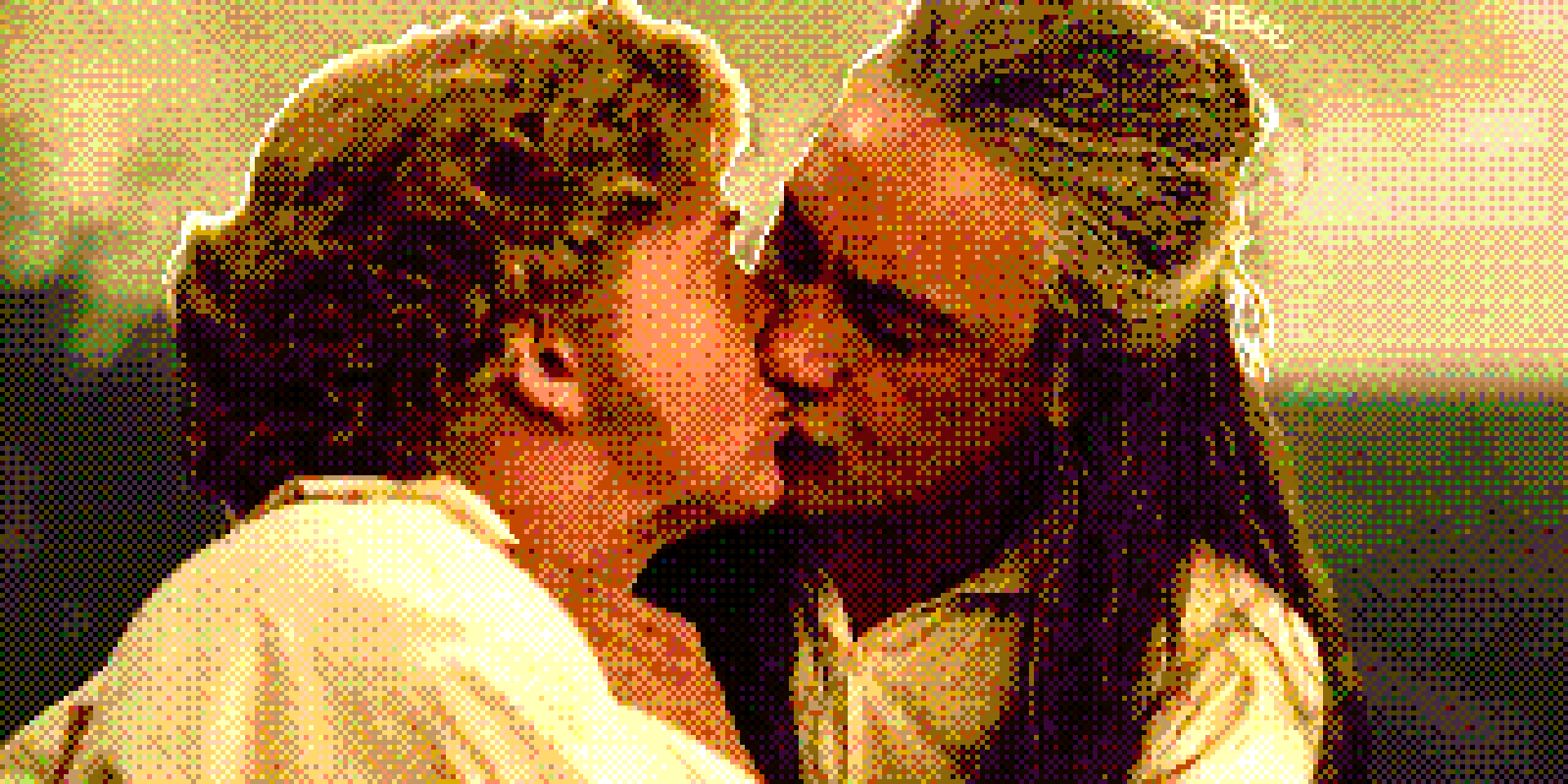 I separated Stede and Ed from the scenery to make them stand-out and left a small margin to give them a glowing halo. Then, I scaled everything to 15% to pixelate the frame. I posterized the colors, bumped the saturation up, did two types of dithering on the foreground and background layers for some extra differentiation, and finally sized everything back up. The result is an old tech aesthetic effect as though you're watching Our Flag Means Death on your Game Boy Color on the floor of your bedroom. I really like how there are colorful pixels sprinkled in Ed's hair.
☙ ♡ ❧
I got the notification that the video had been shared right as I arrived to work on the morning of Friday, May 26. I told myself "Girl, do not watch this right now. You will cry. At work." And guess what. I cried at work.

It looks like fireworks going off as they kiss! It's beautiful! I can't look directly at it! I can't look away! I'm screaming into a pillow and rolling around on the floor and kicking my feet around. It's fine, I'm very normal about this.

I'm very emotional about this, actually.

We are all waiting with baited breath for season 2 so this has been a really nice outlet for my emotions and creativity. I'm really proud to be a part of this and hope everyone who made something for this project knows they are absolute stars. Every single frame shared has made me smile. All together they made me cry. I love this show and I love what we did.