Hello, I'm Blackbeard!
A mismatched set of handmade earrings based on the pirate flag of Edward "Blackbeard" Teach from Our Flag Means Death. One earring features a horned skull charm hanging from a wire-wrapped black faceted bead, the other has a red heart charm with three shiny red beads dangling to symbolize drops of blood.

The earrings are assembled using both silver and gold wire wrapped around beads and jump rings. Polystyrene sheets—"Shrinky-Dinks"— with permanent alcohol inks are used for the charms, and sealed with a dimensional gloss.

The skull is an original composite design of mine that merges together the "historical" flag of Blackbeard, and the stylized version in the fictionalized rom-com Our Flag Means Death.
charm length: 2 in
drop length: 2.75 in
charm width: 1.25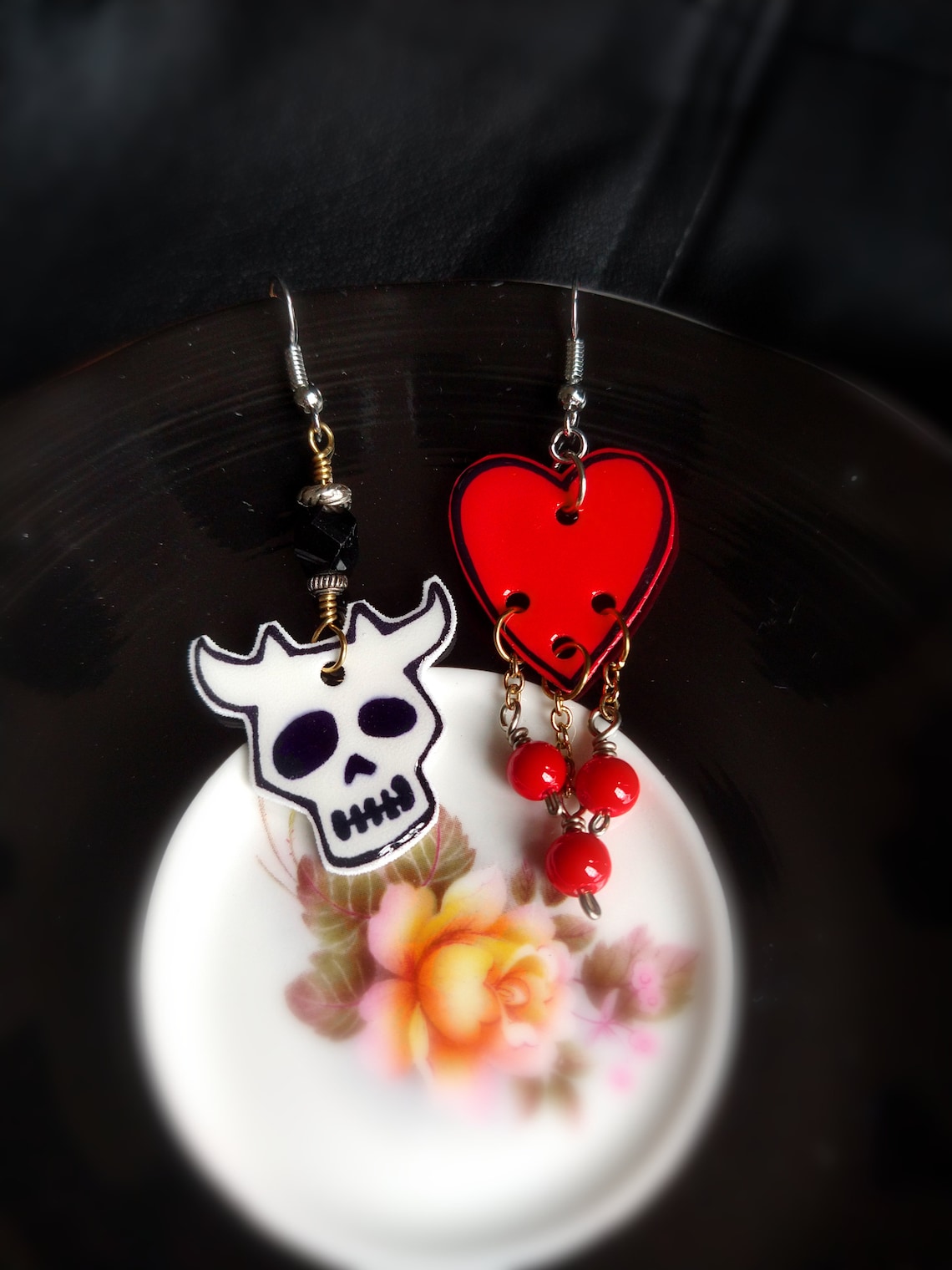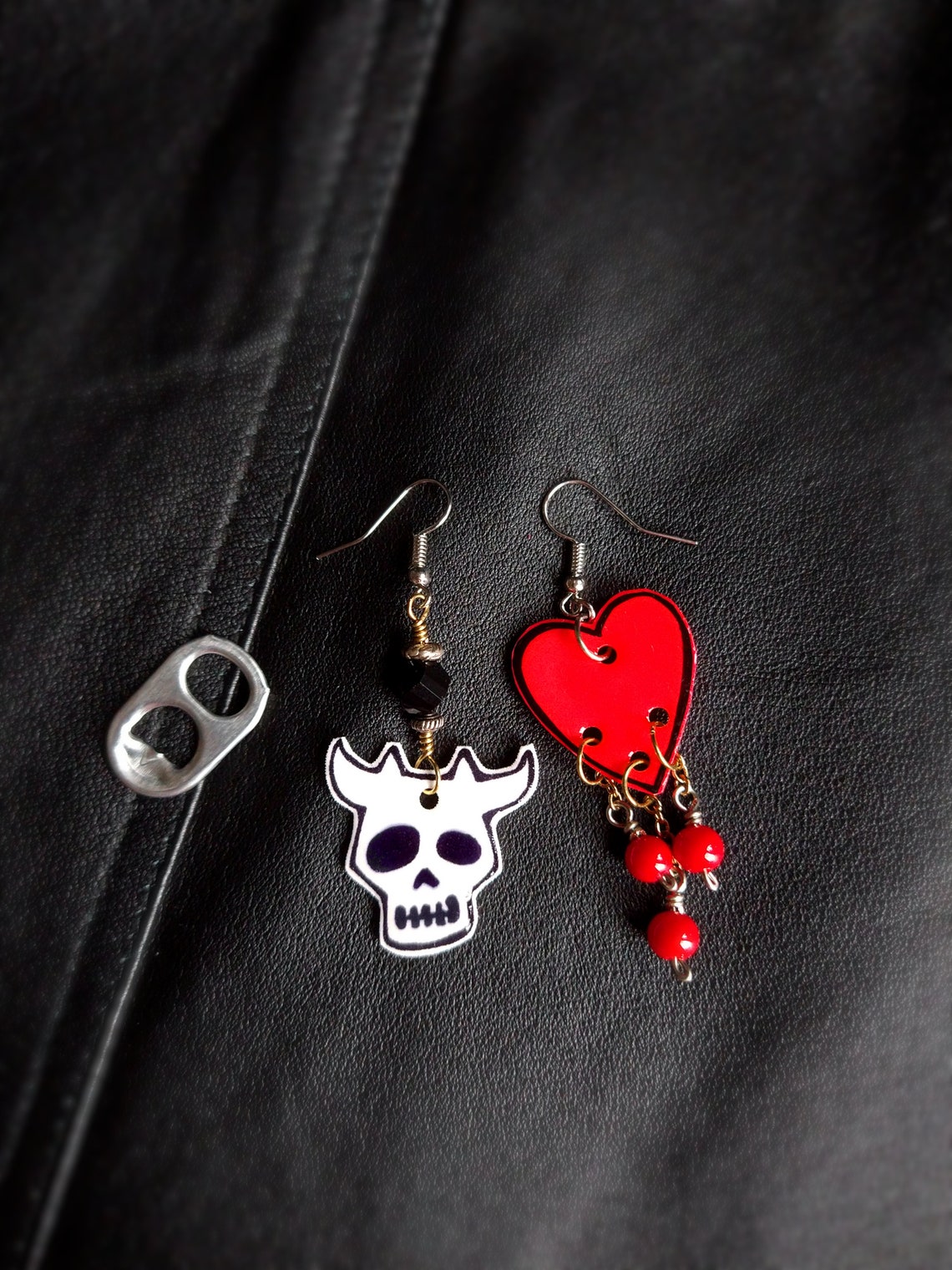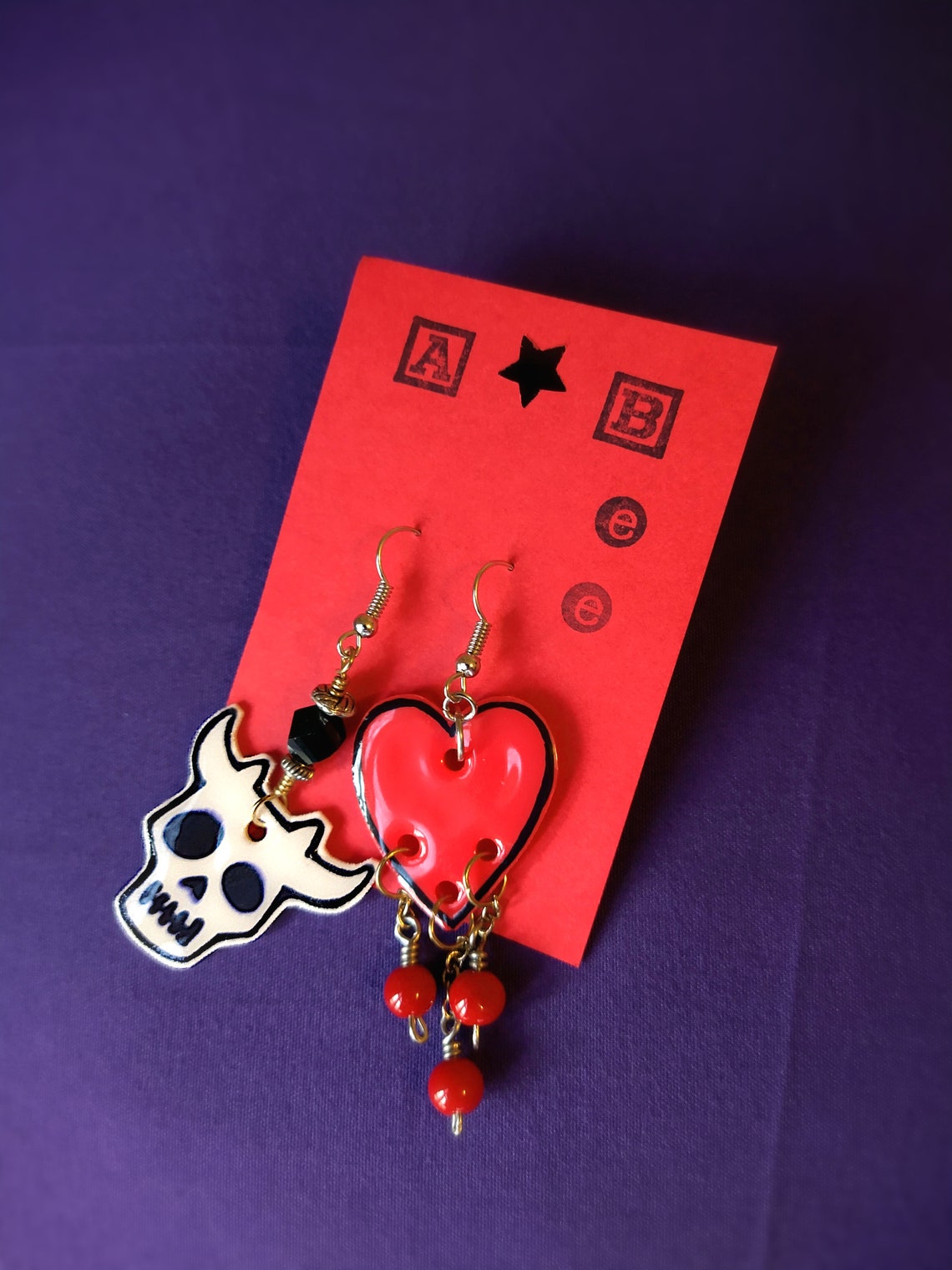 ---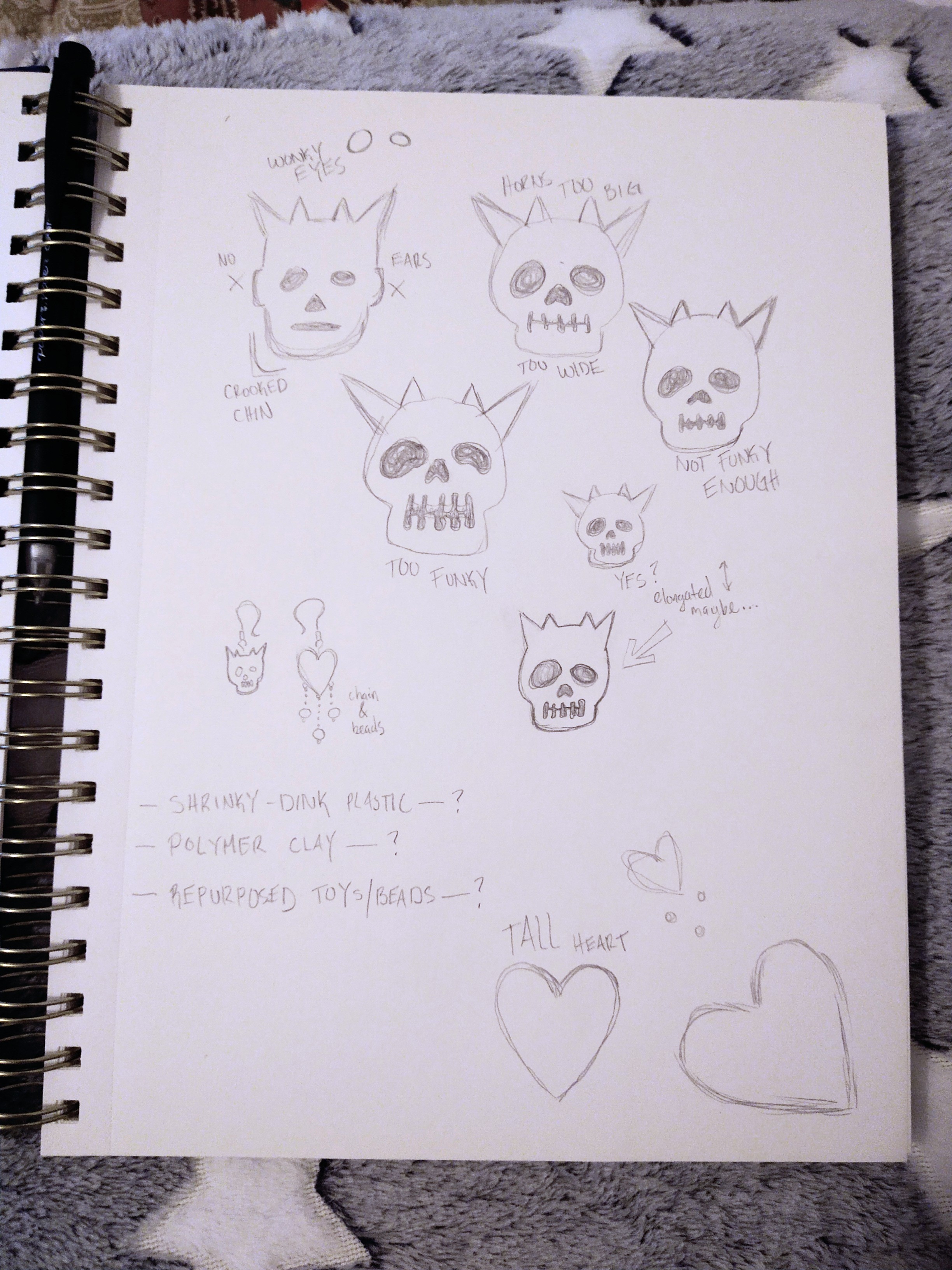 This has been a longer project than i initially intended, as are most of the good ones, really. But after weeks of planning and doing and redoing and fretting and practicing my wire-wrapping and giving-up and starting over and picking the best of my Shrinky Dink charms, I'm very happy to announce that I now have my largest batch of handmade accessories ever! At six that may not seem like much, but it is for me. If there is a good amount of interest, i could very much be convinced to restock as I have the extra supplies to make more.

I wanted to take the "historically accurate" imagery from Blackbeard's flag (which probably isn't "historically accurate" at all), and stylize my own version based on the show's flag with the curled horns and cheekbones for days. The show isn't about "historically accurate" Blackbeard, after all, but a fictionalized Edward Teach who is an angel and a babygirl and has never done anything wrong in his life.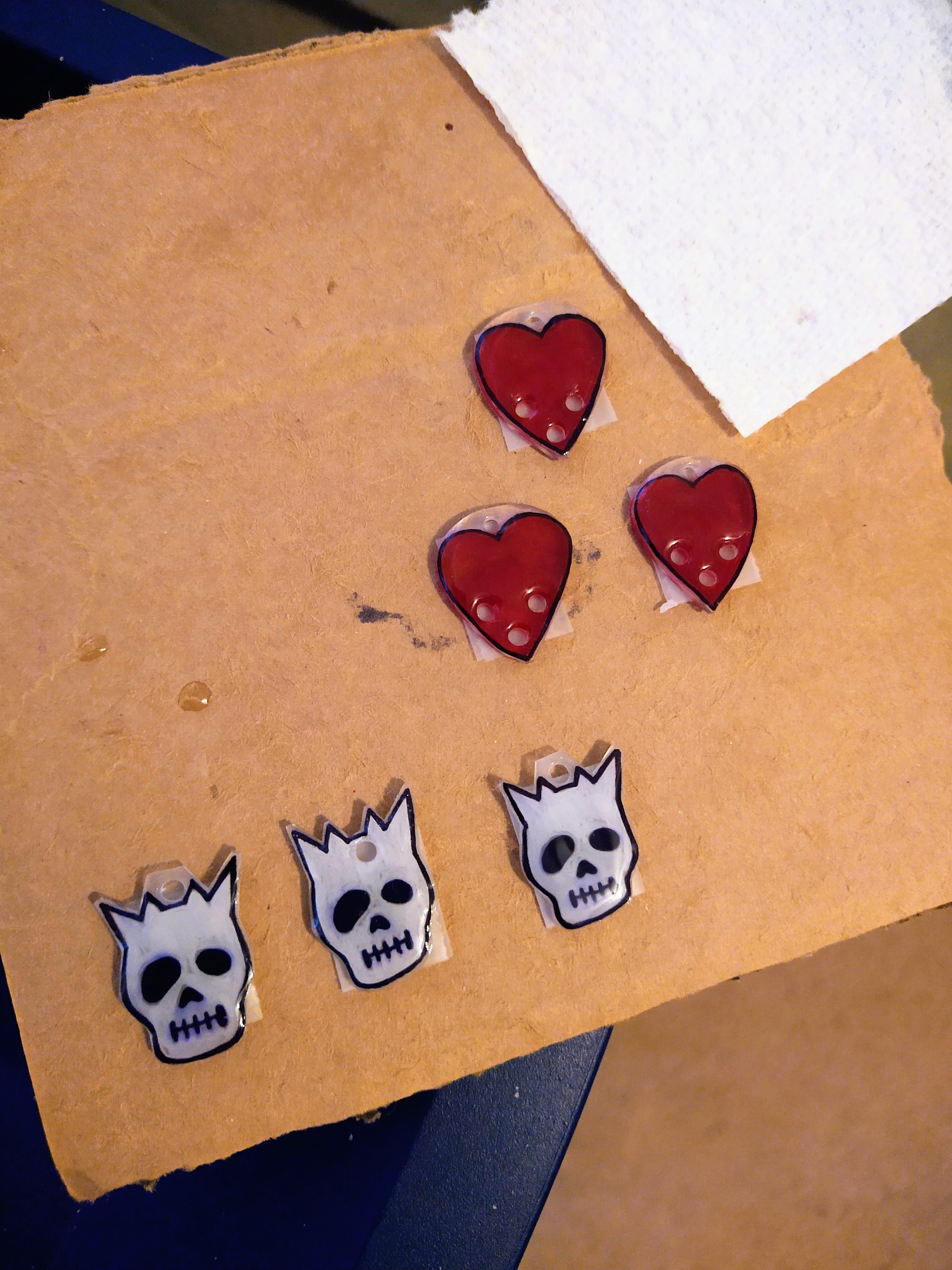 first draft of shrink plastic charms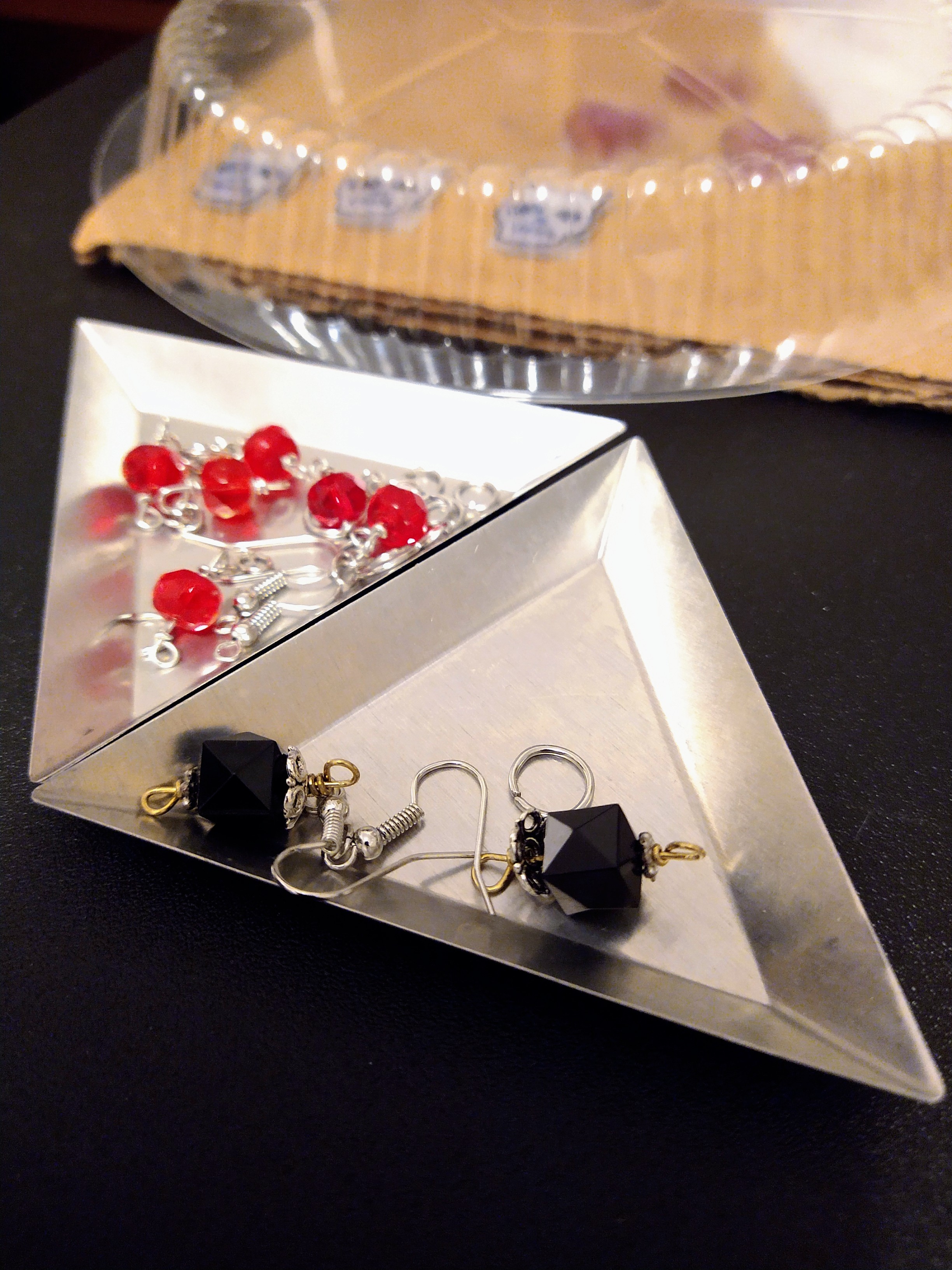 WIP bead-wrapping details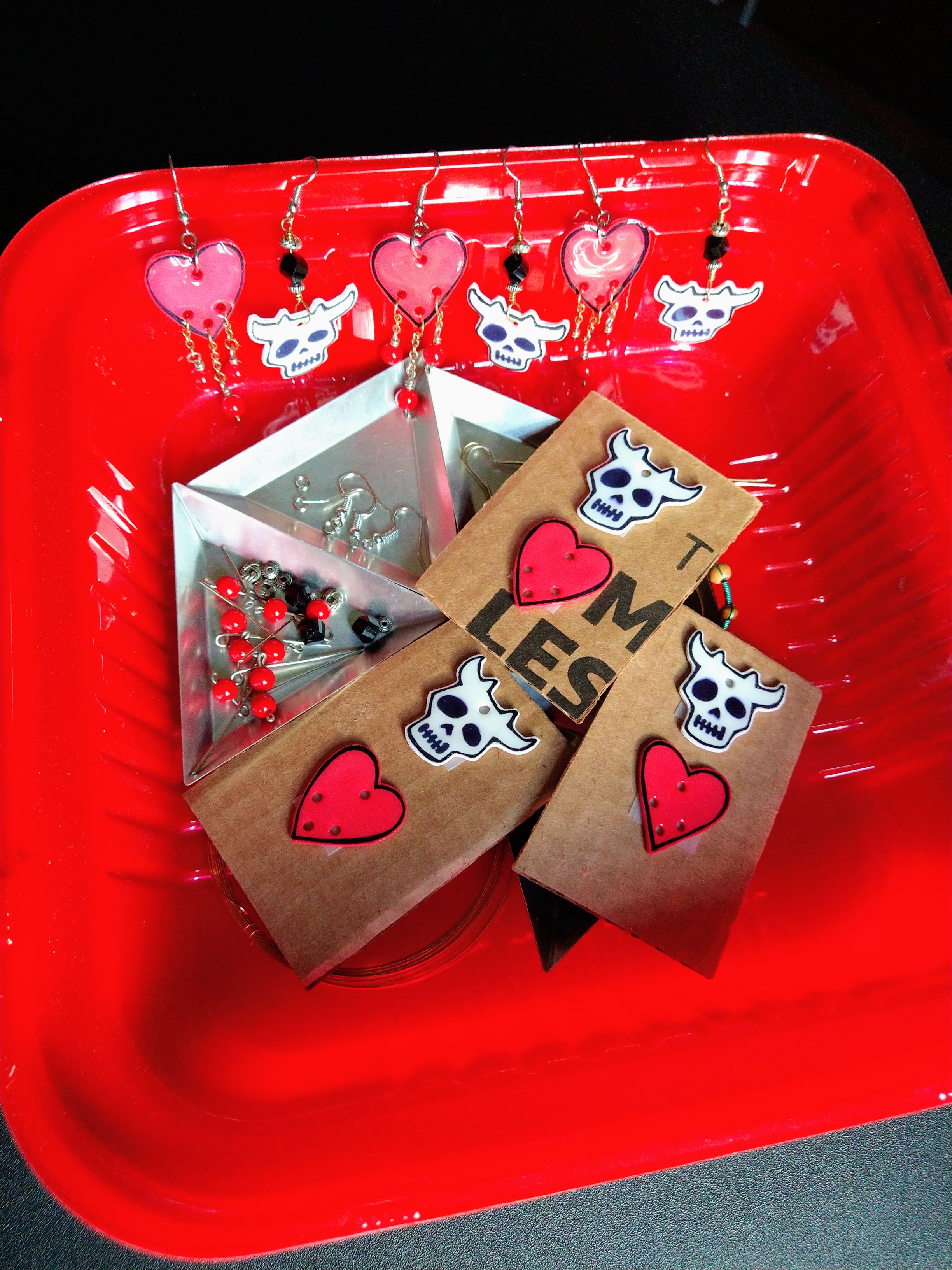 WIP final drafts for sale