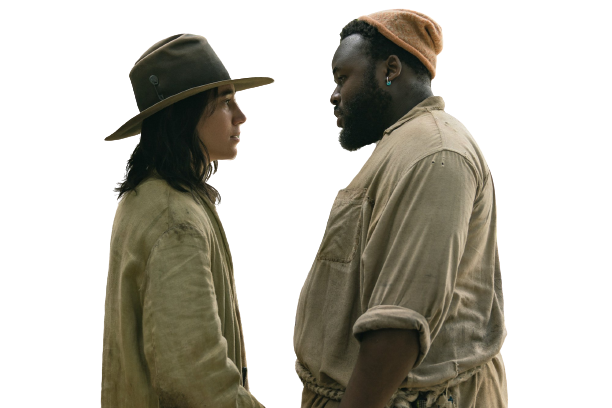 Well, look, if you wanted, I could be family ...
A set of two handmade necklaces celebrating the relationship between Jim Jimenez and Oluwande Boodhari from Our Flag Means Death. One pendant—Jim—has teal wire and dangling beads arranged like an orange. The other earring—Oluwande—has peach wire and a teal dangling heart focal point. Both pendants feature a wire-wrapped circle with wooden bead accents attached to an antiqued golden jump ring. The pendants hang from wire-wrapped bails on braided cotton twine cords, finished with copper chain and a lobster clasp. The necklaces are both adjustable up to 2 inches.

These necklaces would make a lovely gift for yourself and someone special in your life, or you can keep both to wear based on your mood and aesthetic for the day.

This is a one-of-a-kind set. It celebrates relationships that grow stronger with time, sharing secrets together, and letting your loved ones in.

Please handle these pendants with care. The wire-wrapped circles have been reinforced but may still bend under pressure.
pendants: 1.5 x 1.5 inches
drop length: 2.5 inches
necklace cord (adjustable): 19.75" - 21.75"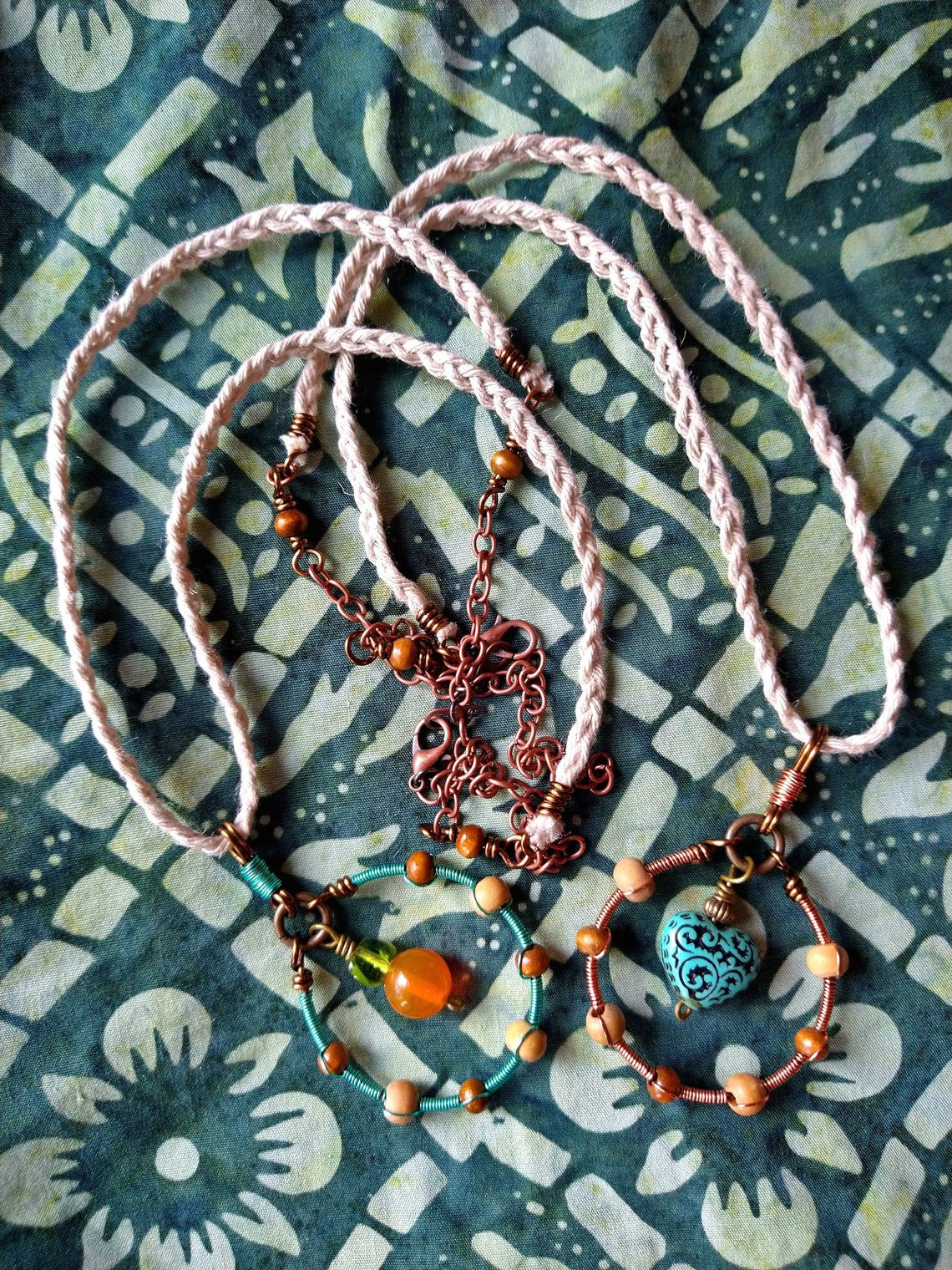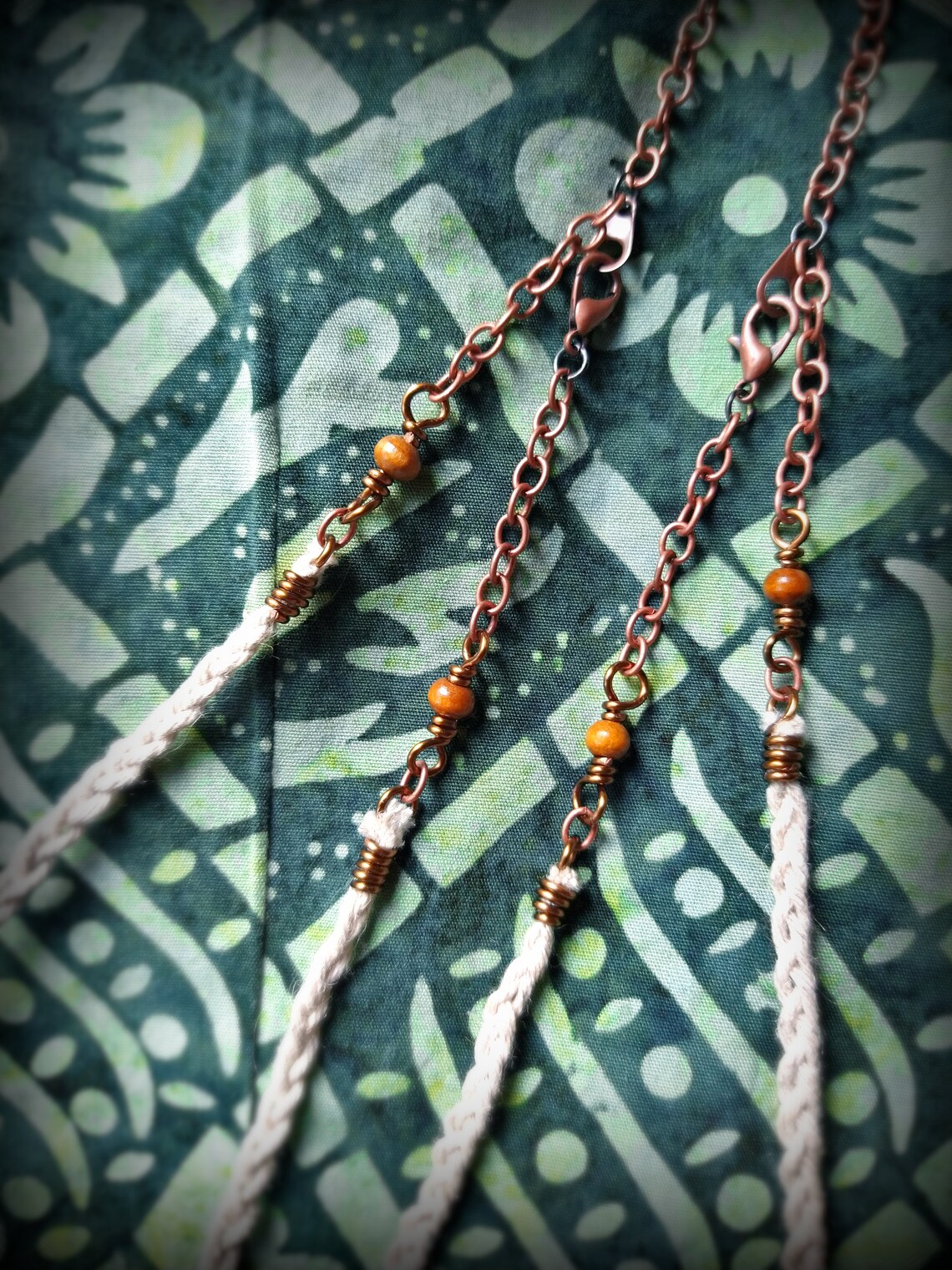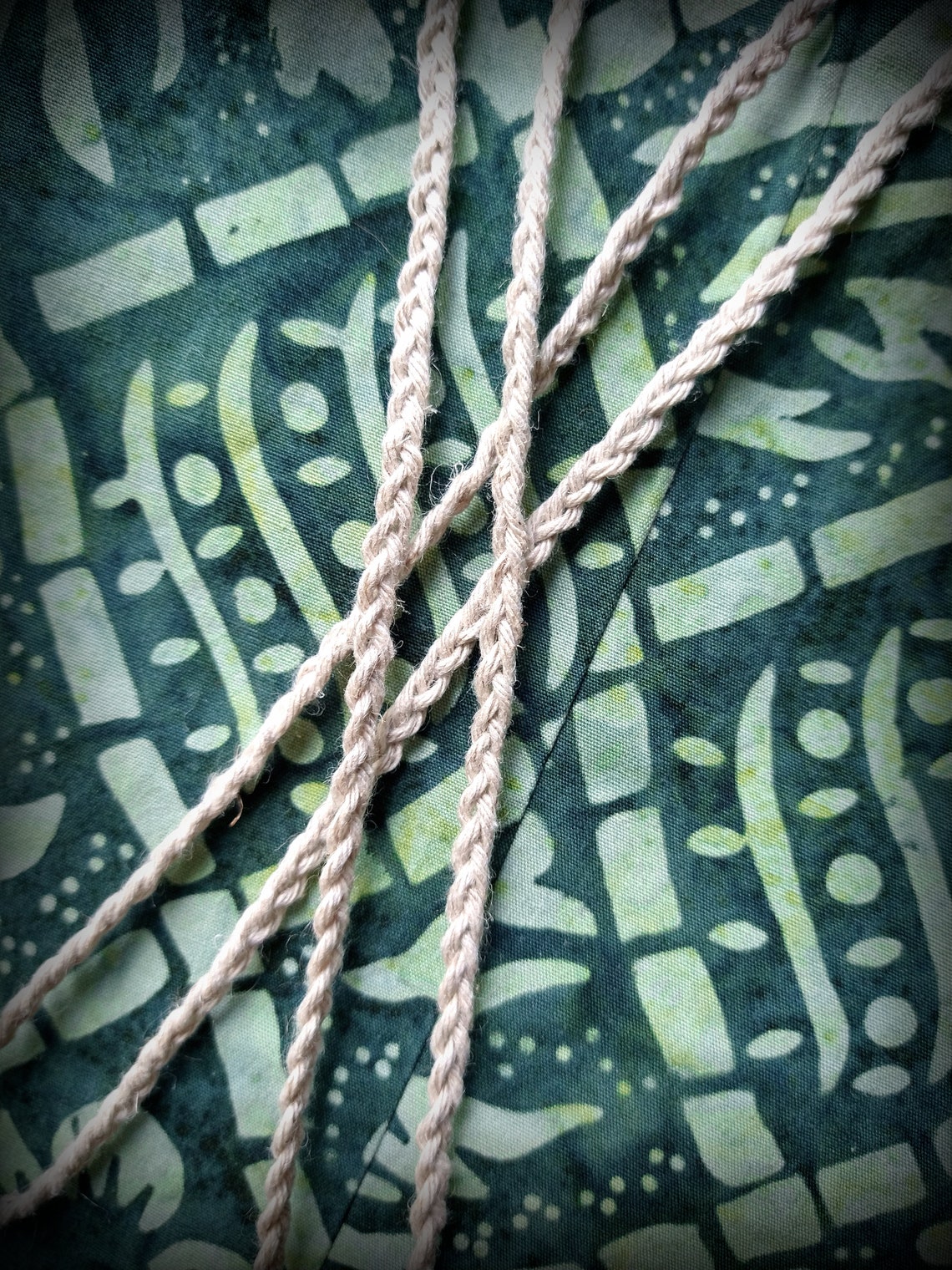 ---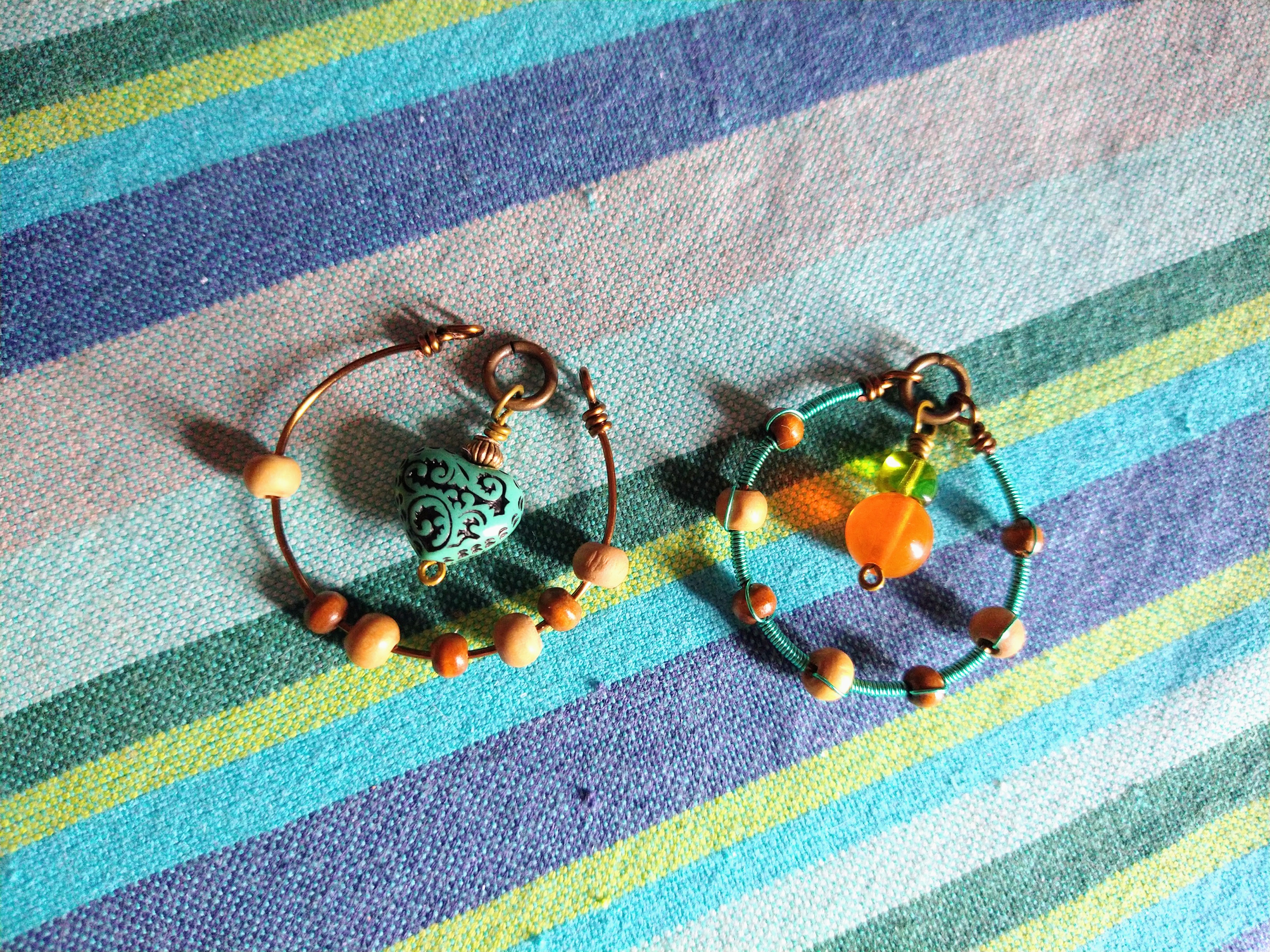 Part of my "Our Flag Means Death" bead-wrapping jewelry series.
I currently have TWO more OFMD bead-wrapping projects in-progress! I'm very excited about both!!
---
I'm normal secretive.
These pendants grew from the inside-out. Once I found the pretty teal decorated heart, and orange and green glass beads? It was on. I just happened to have enough to make two of each, actually. Wink.

The hardest part was forming the rings and wrapping them with the wooden bead accents. I must have done and re-done them at least four times each until I was happy with the structure and look. They are made using 20g medium-hard wire formed into a partial ring, hooked onto a sturdy central jump ring where the bead focal points dangle, with 28g peach* and teal wire, respectively, coiled all the way around. Because of the nature of wire-wrapping, I would have to restart with a fresh piece anytime I got a kink. And let me tell you, I got a few kinks. Wink Wink.
This may have been my first real attempt at making bails? It took a few tries to get the 28g wire nice, neat, tight, and tucked in.

I'm very pleased with how these turned out, and, if I'm honest, I've been hesitant to put them up for sale because I feel a little ... protective. BUT I hope that somewhere out there is a fan who would love to wear these and support another silly little OFMD crewmember hocking their fabulous booty.
* the peach wire represents Oluwande's cap :~)